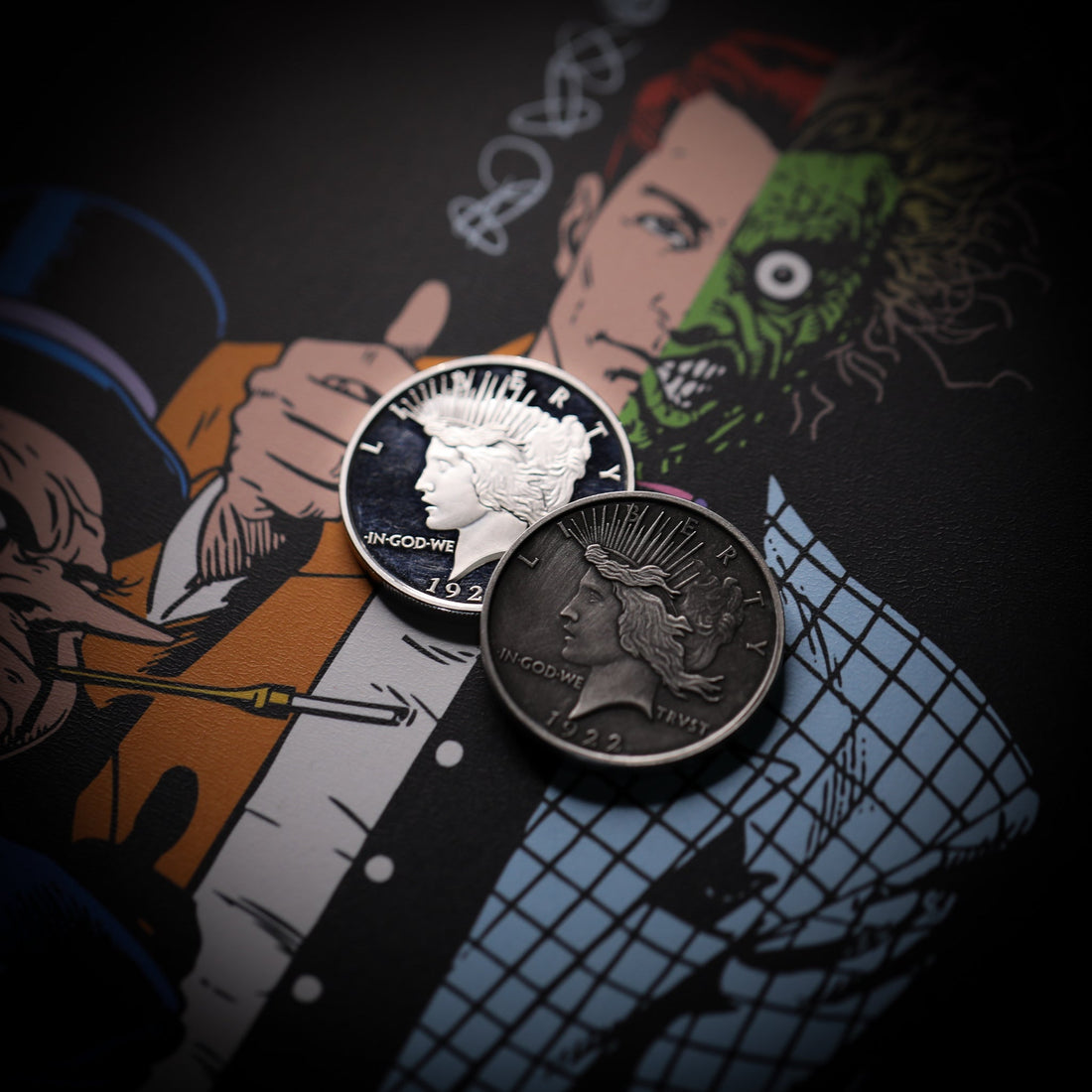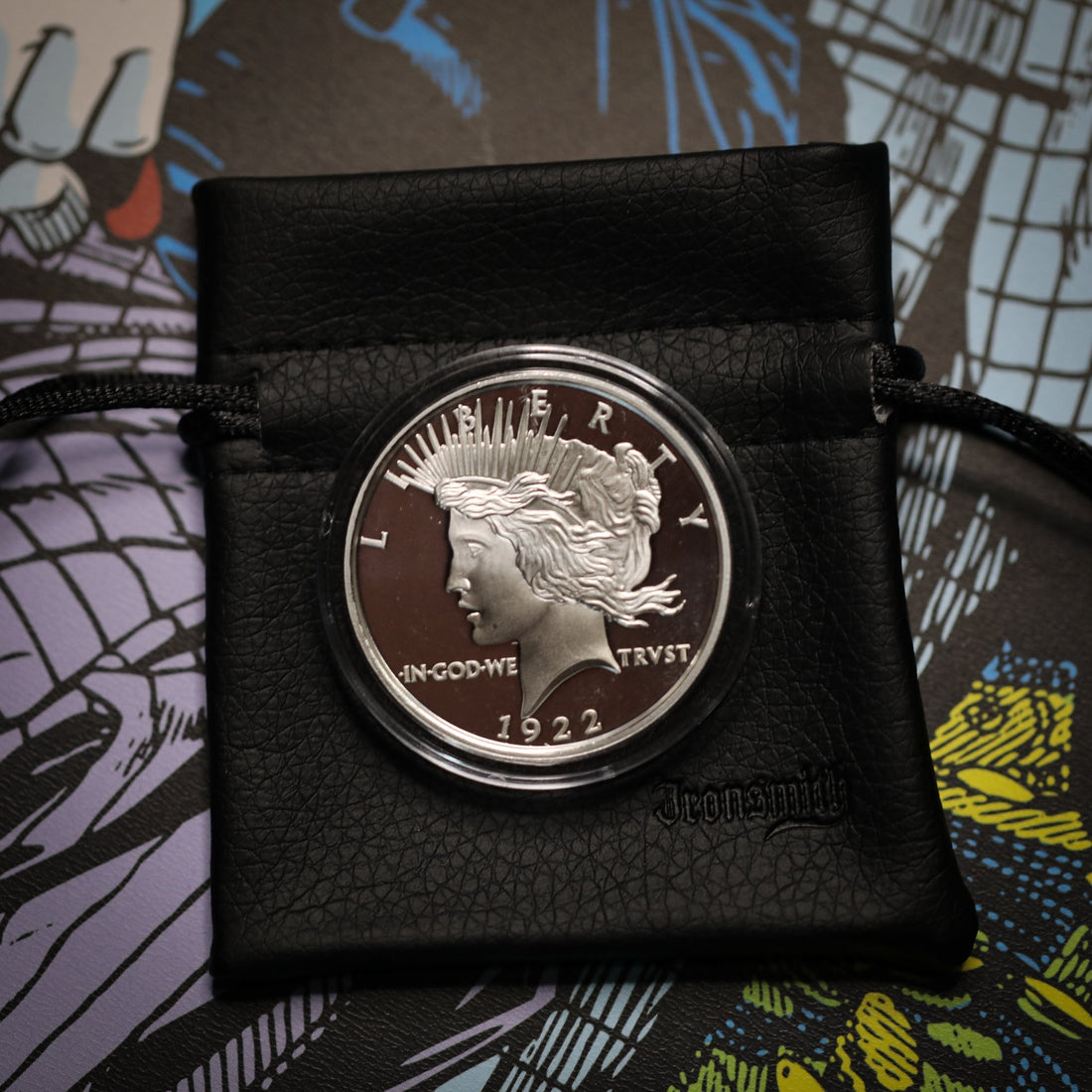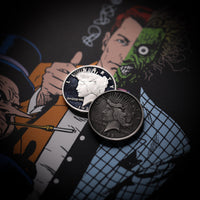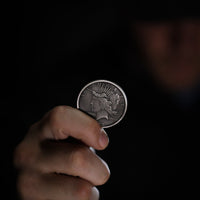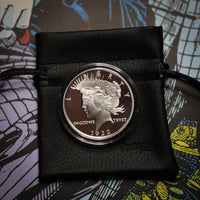 .999 Silver - Harvey Dent Coin
"You thought we could be decent men in an indecent time. But you were wrong. The world is cruel, and the only morality in a cruel world is chance."
Paying homage to the Two Face philosophy the right way, this double-headed 1922 Peace Dollar replica is minted in solid .999 silver with one side being hand blackened and finished; you no longer can make your own luck.

Leave it to chance and flip for your fate.
Proudly made in the USA 🇺🇸
Diameter: 39mm
Thickness: 10 ga
Weight: 1 Troy oz
.999 Silver
Hand Antiqued Finish
Aggressive 3D Detail and Design
Our Attitude
Honorable Intentions, Deviant Methods
Here at Ironsmith® we accept the duality of human nature, and embrace the fight to achieve balance in ourselves and our society. Righteousness is relative, so which path will you choose to walk? The honorable one, the deviant one, or somewhere in between? I hope its with us, for it takes a group of conscientious rebels to defend and foster the continuation of liberty and virtue.