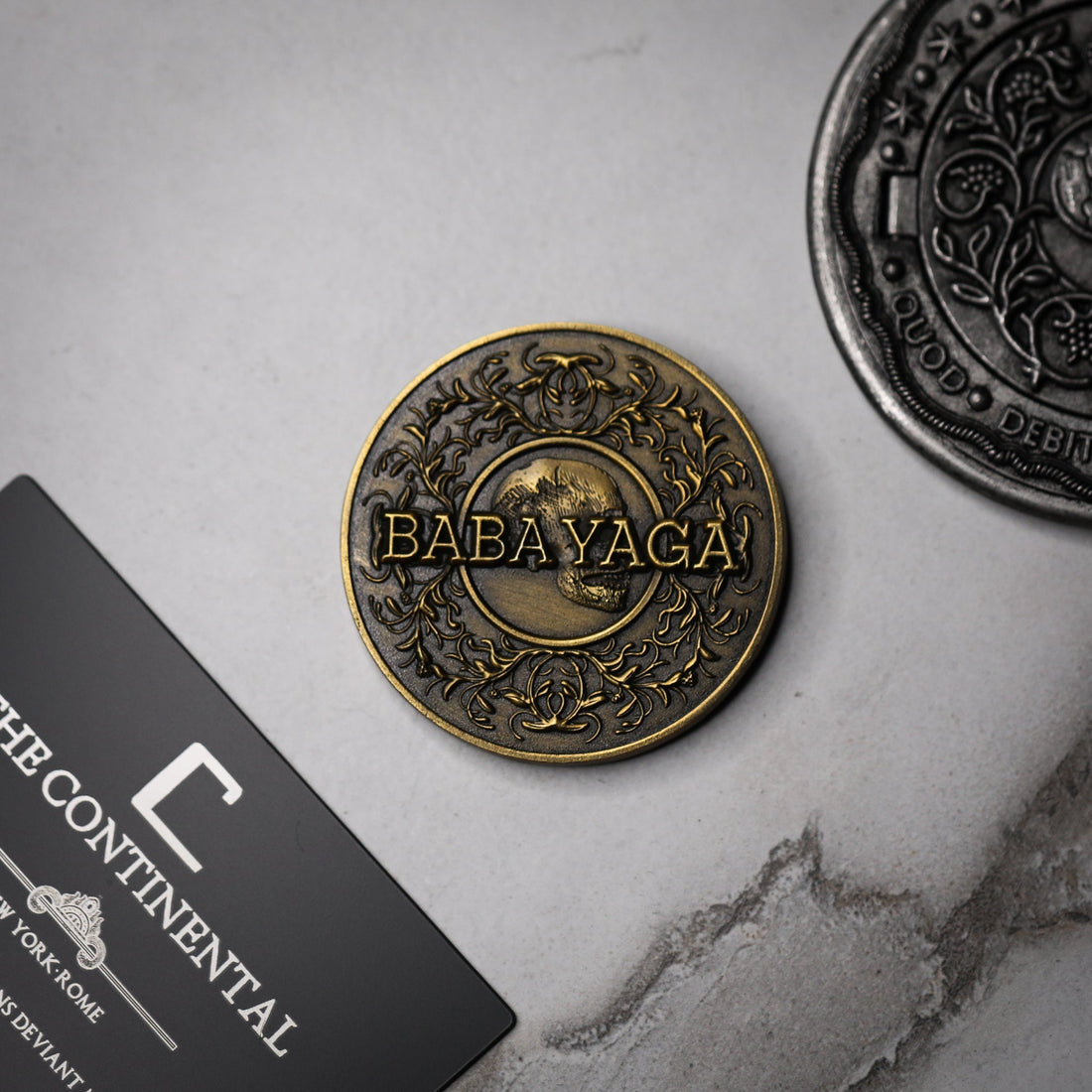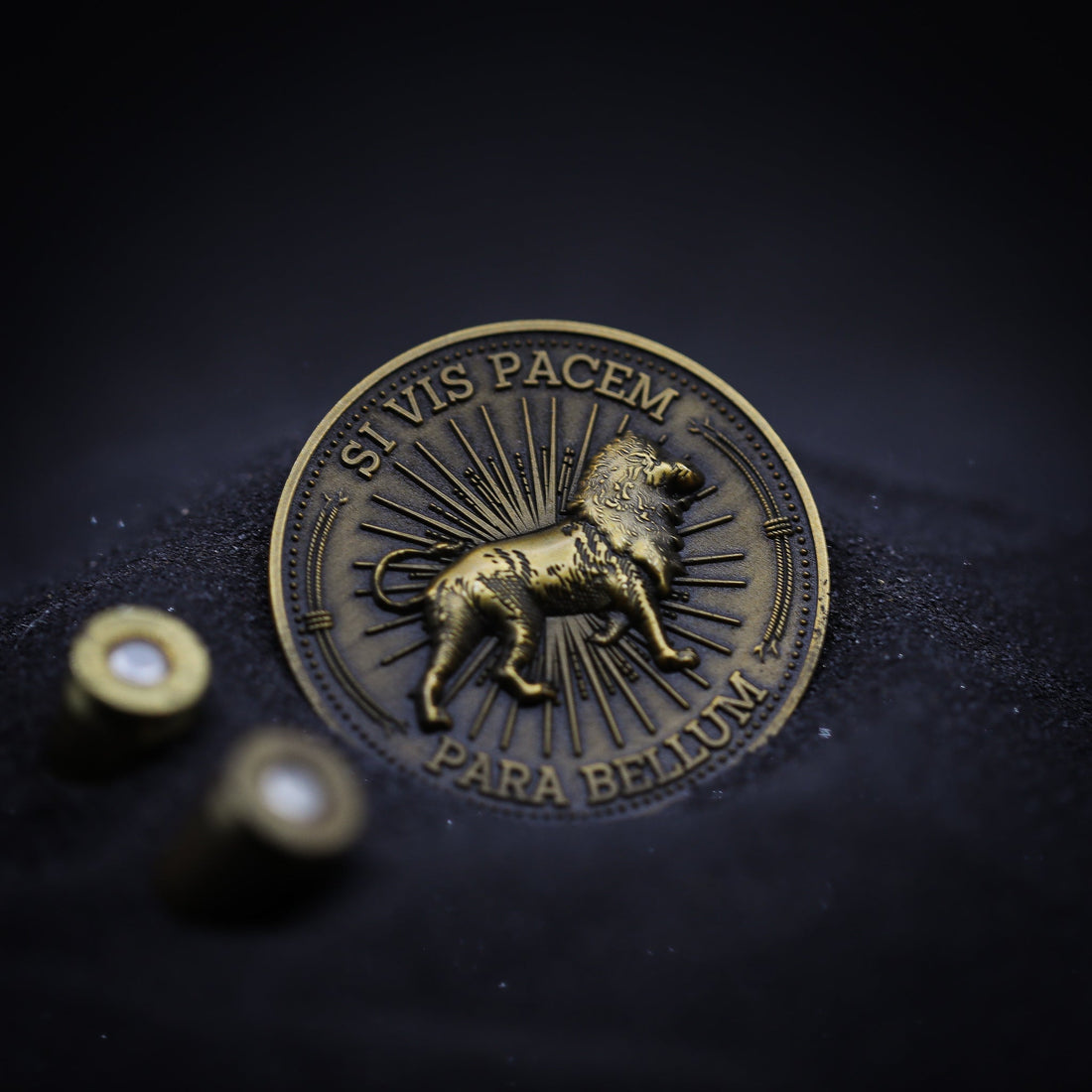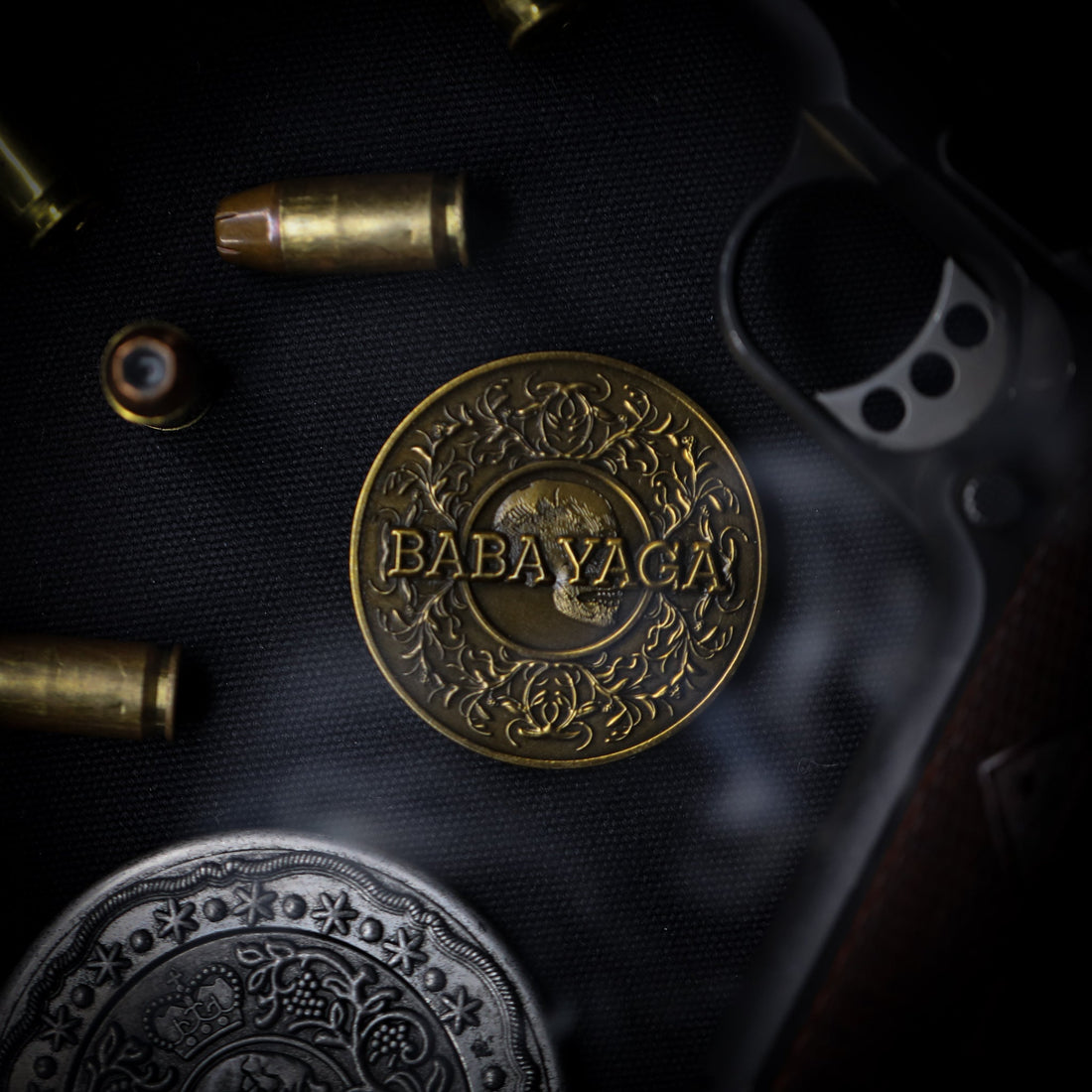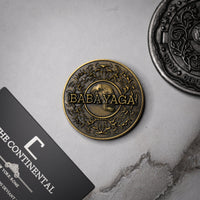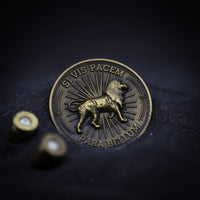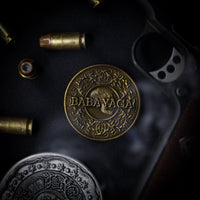 Even the boogeyman has a price. Settle your accounts with this custom John Wick inspired token. Weighing in at 1.8oz this antiqued gold plated coin has the words "Baba Yaga" inscribed on the front and "Si Vis Pacem Para Bellum" on the back. Grab yours and secure your underworld services.
Diameter: 2"
Weight: 1.8 oz
Antique Gold Plated Finish
Aggressive 3d Detail and Design
Our Attitude
Honorable Intentions, Deviant Methods
Here at Ironsmith® we accept the duality of human nature, and embrace the fight to achieve balance in ourselves and our society. Righteousness is relative, so which path will you choose to walk? The honorable one, the deviant one, or somewhere in between? I hope its with us, for it takes a group of conscientious rebels to defend and foster the continuation of liberty and virtue.