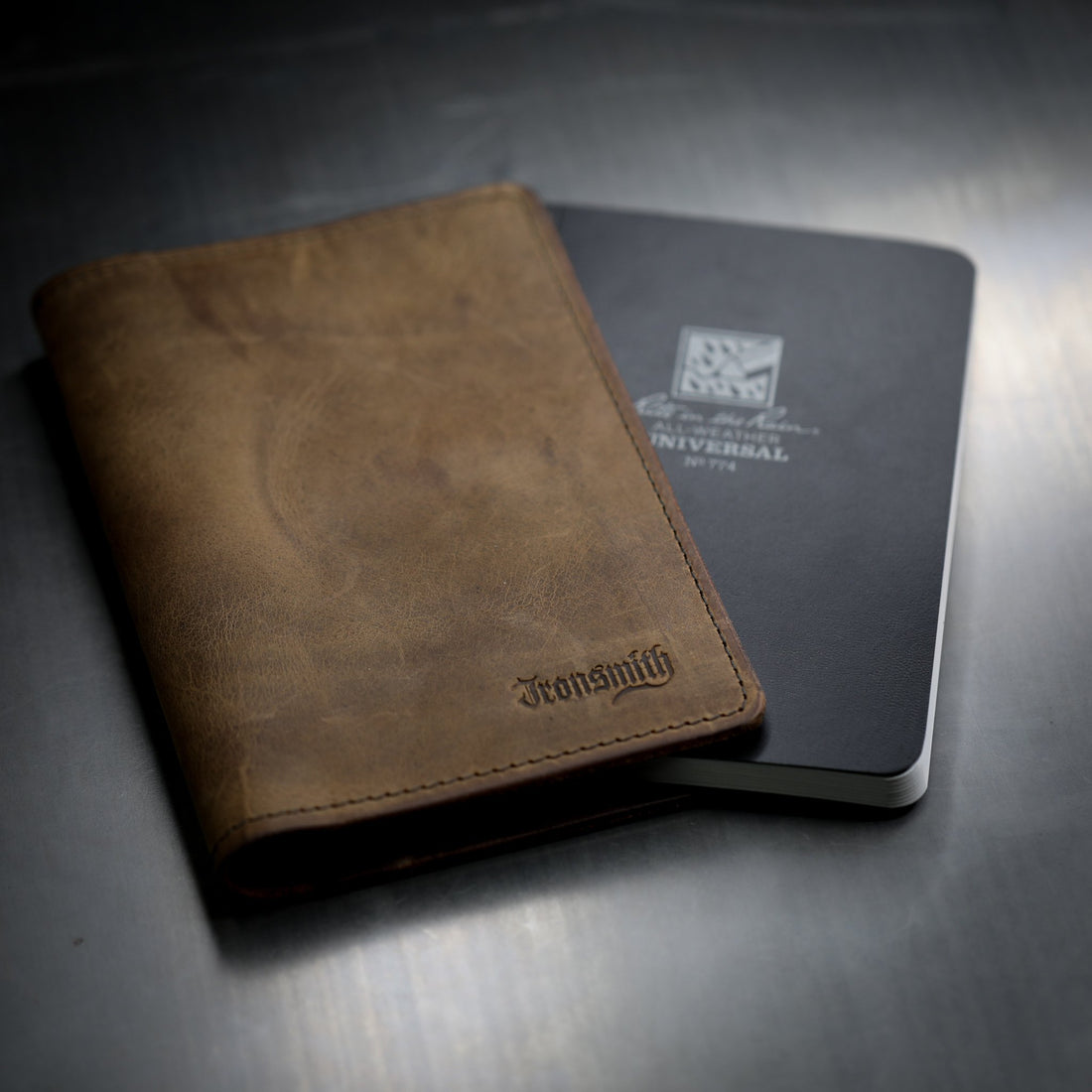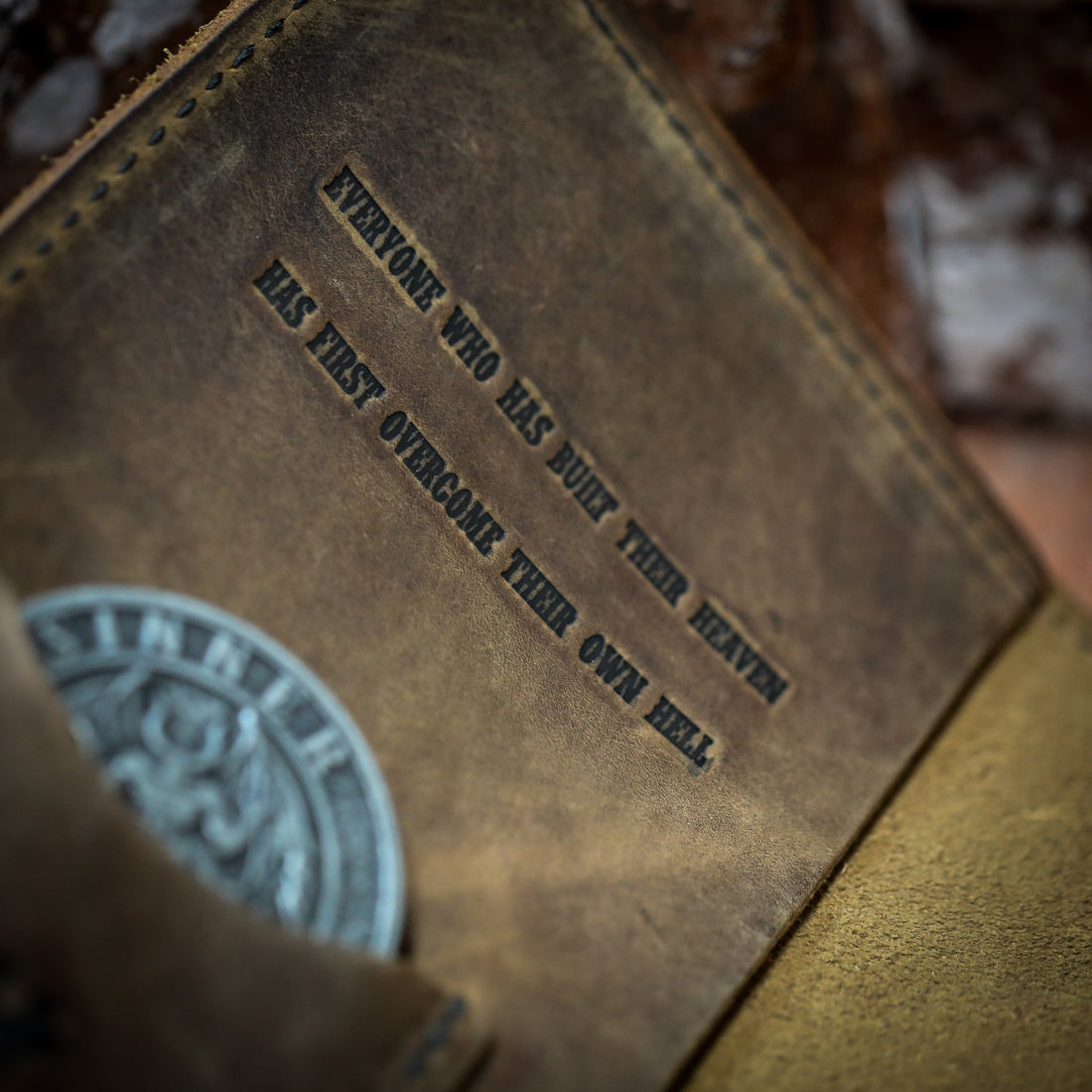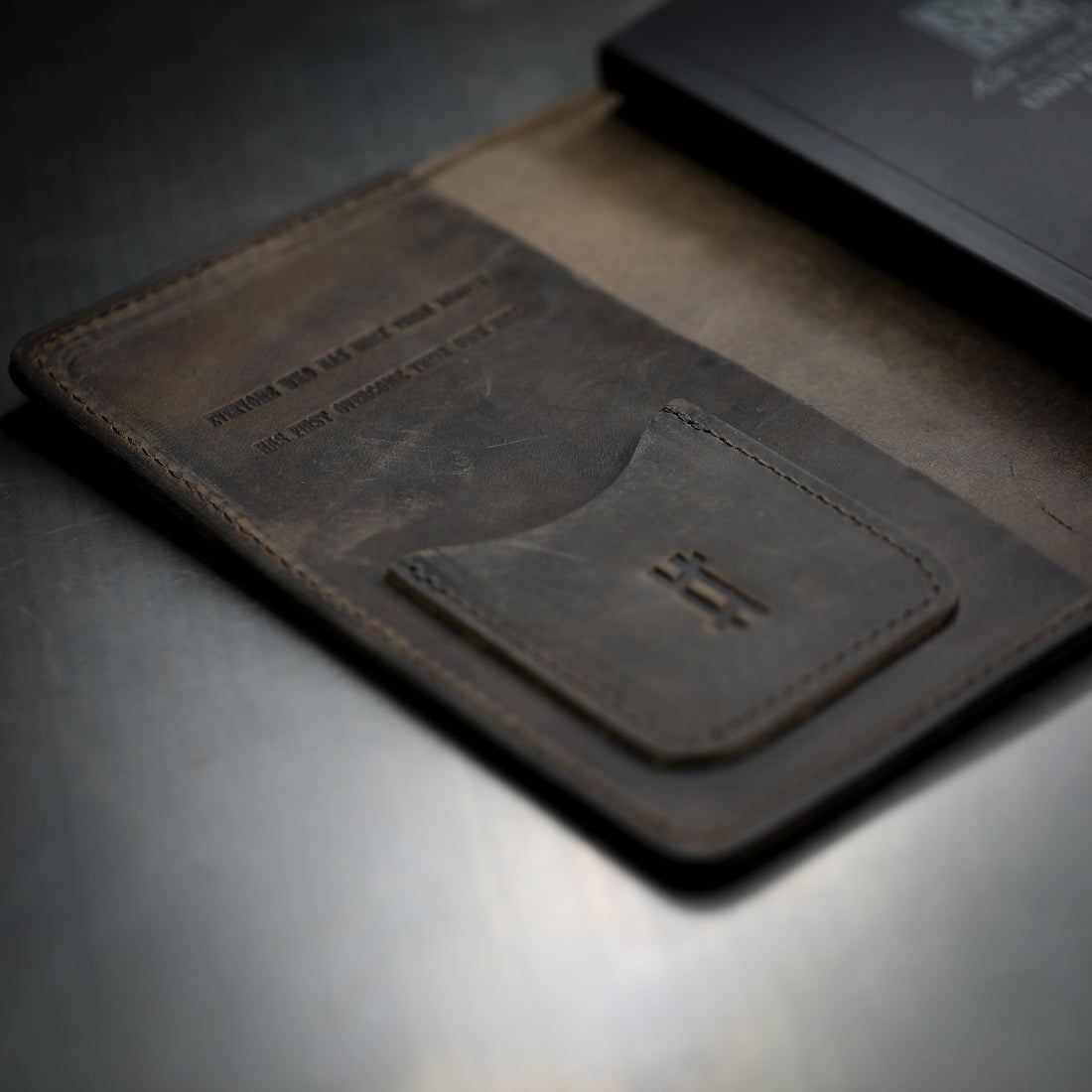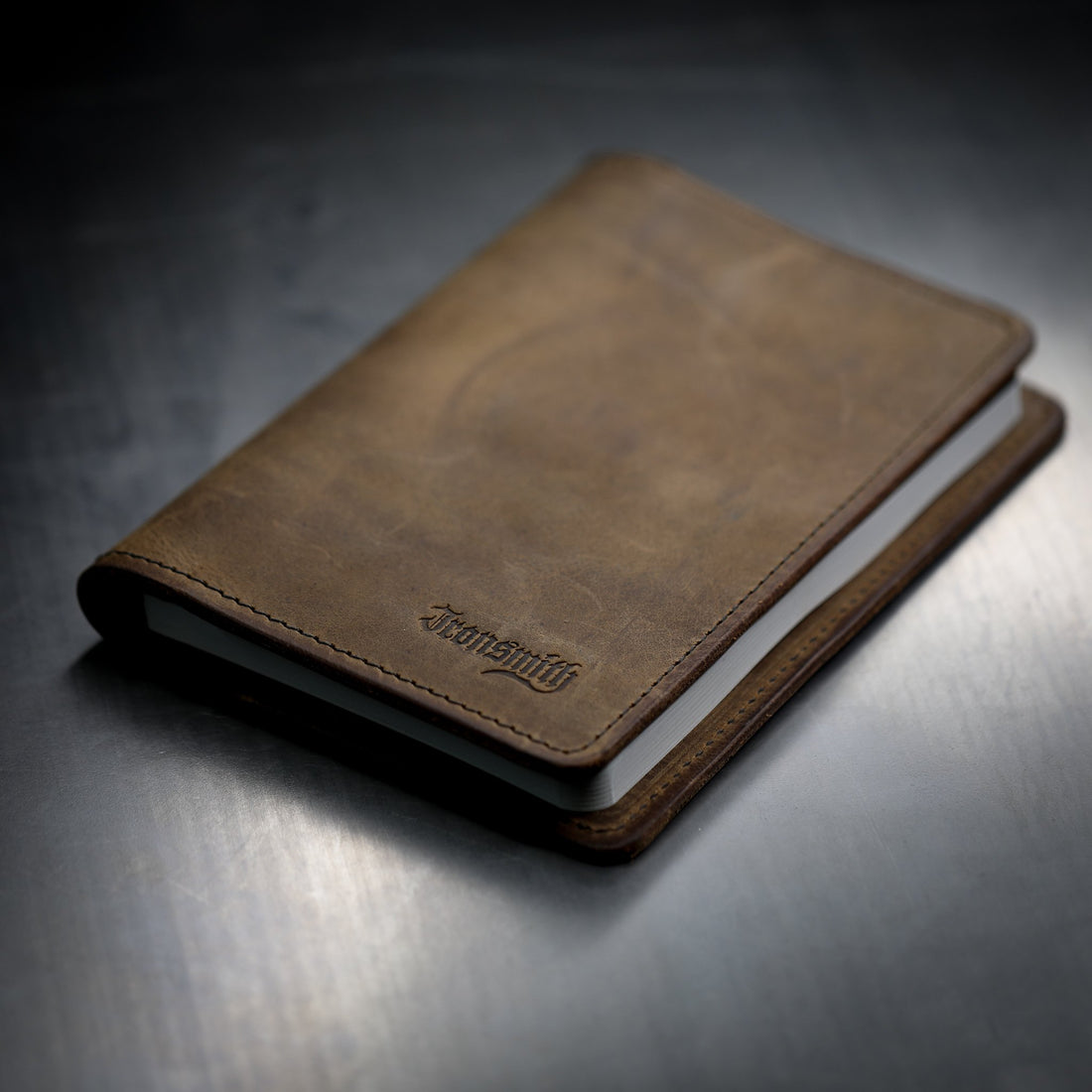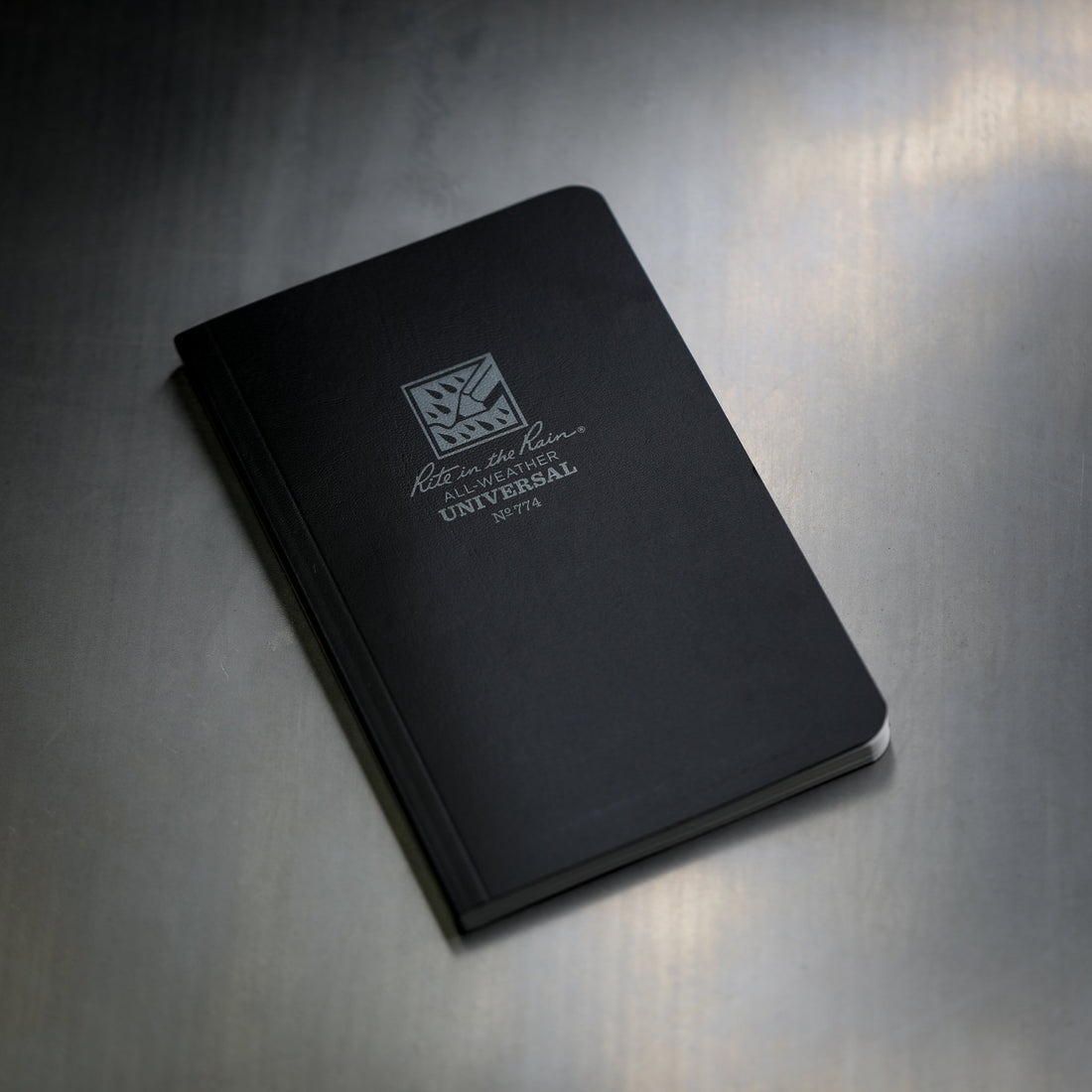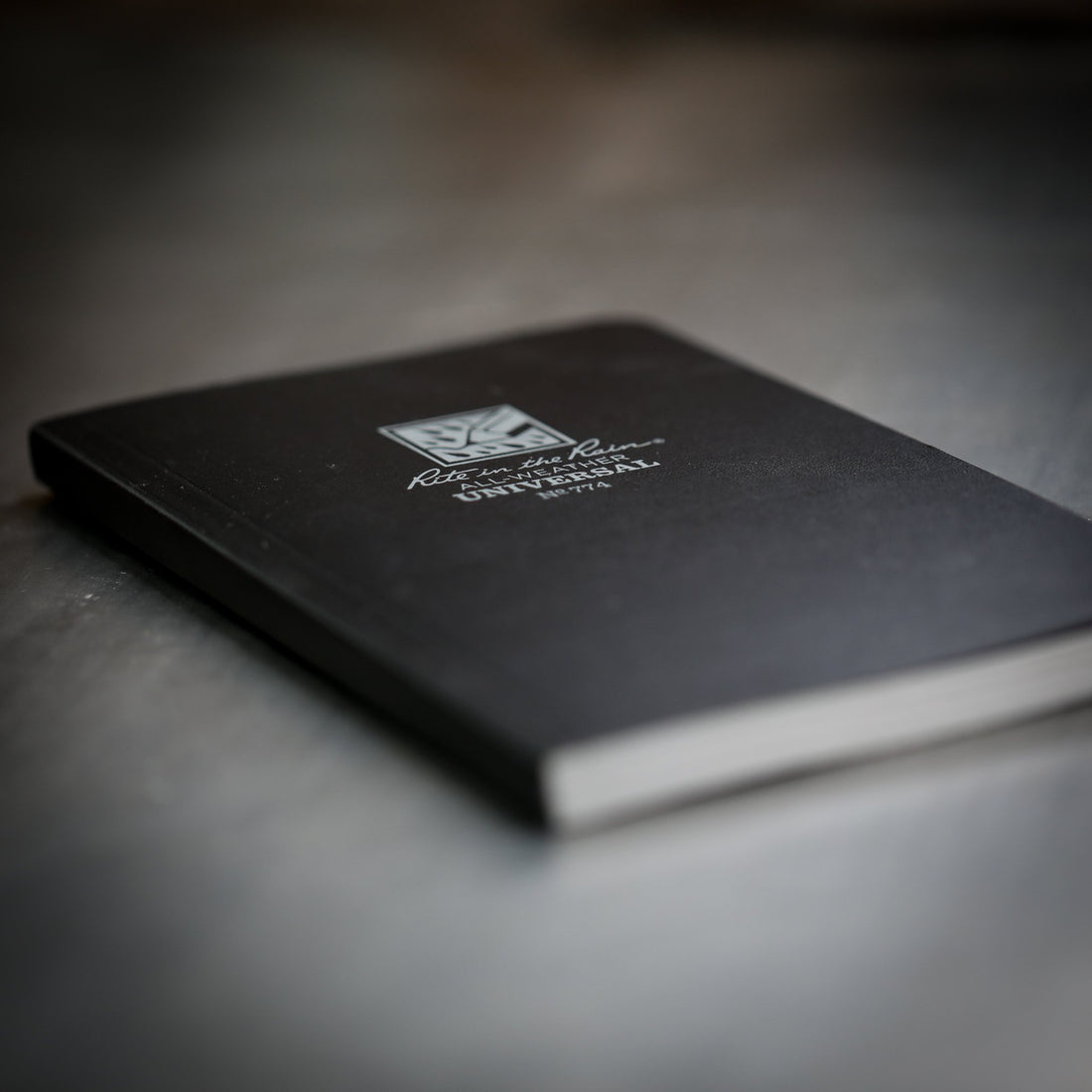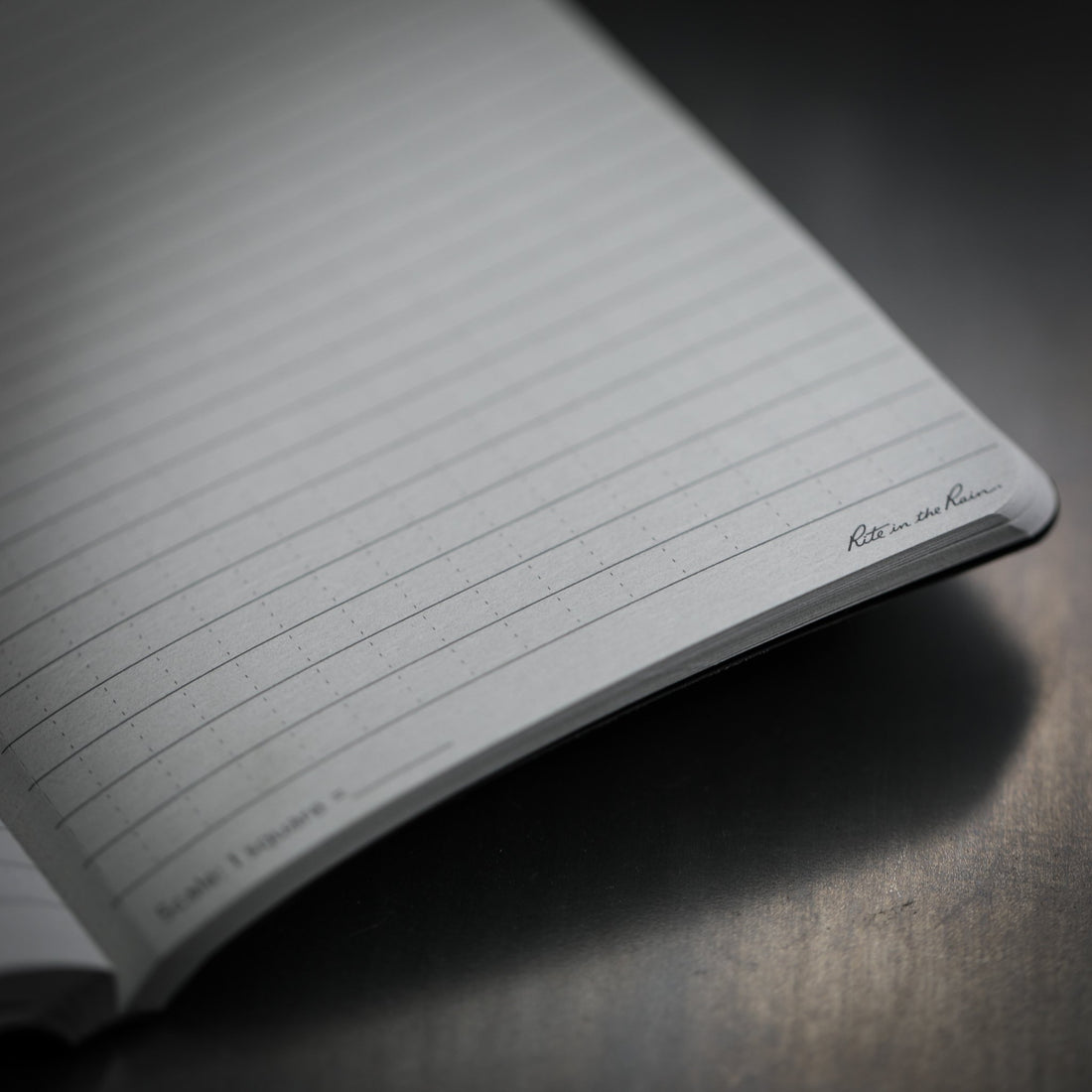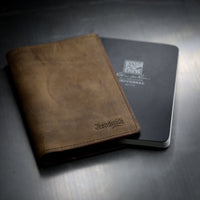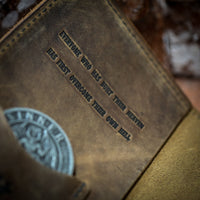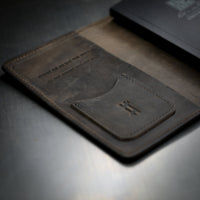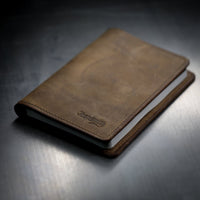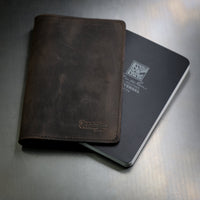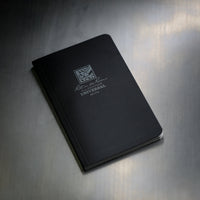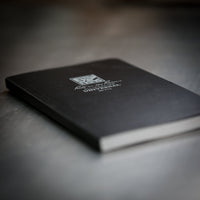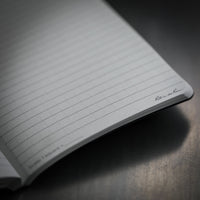 "Everyone who has built their heaven, has first overcome their own hell"

Made to carry for a lifetime, this handcrafted leather journal will weather your journey alongside you. Hand stamped on genuine Arizona leather, no two books are alike. Lead your legacy, and keep the bloodline alive.

Comes with our Rite in the Rain® 774 softcover book inside!
Proudly made in the USA 🇺🇸
Genuine Full Grain Leather
Rite in the Rain® #774 Black Soft Cover Book Insert
Two Pockets On Each Side & Stitched In Card/Pen Pocket
Manually Hand Stamped
Size: 5.25" x 7.5"
Refillable
Two Color Options: Desert Sand & River Stone
Made in the USA
Refill paper size: (4.5 - 5" W) x (6.5 - 7.25" H)
Recommended Refill: Rite in the Rain 774
Our Attitude
Honorable Intentions, Deviant Methods
Here at Ironsmith® we accept the duality of human nature, and embrace the fight to achieve balance in ourselves and our society. Righteousness is relative, so which path will you choose to walk? The honorable one, the deviant one, or somewhere in between? I hope its with us, for it takes a group of conscientious rebels to defend and foster the continuation of liberty and virtue.