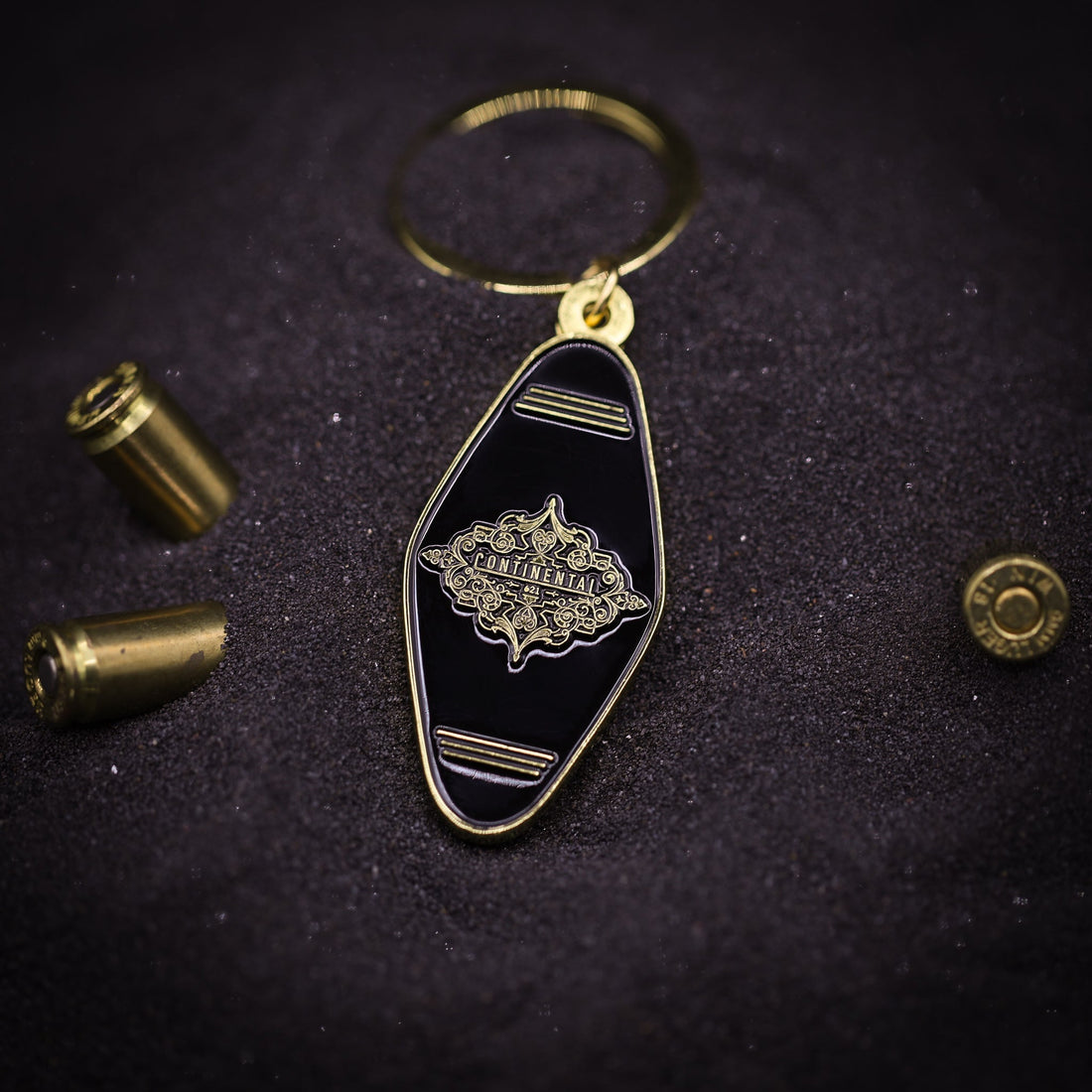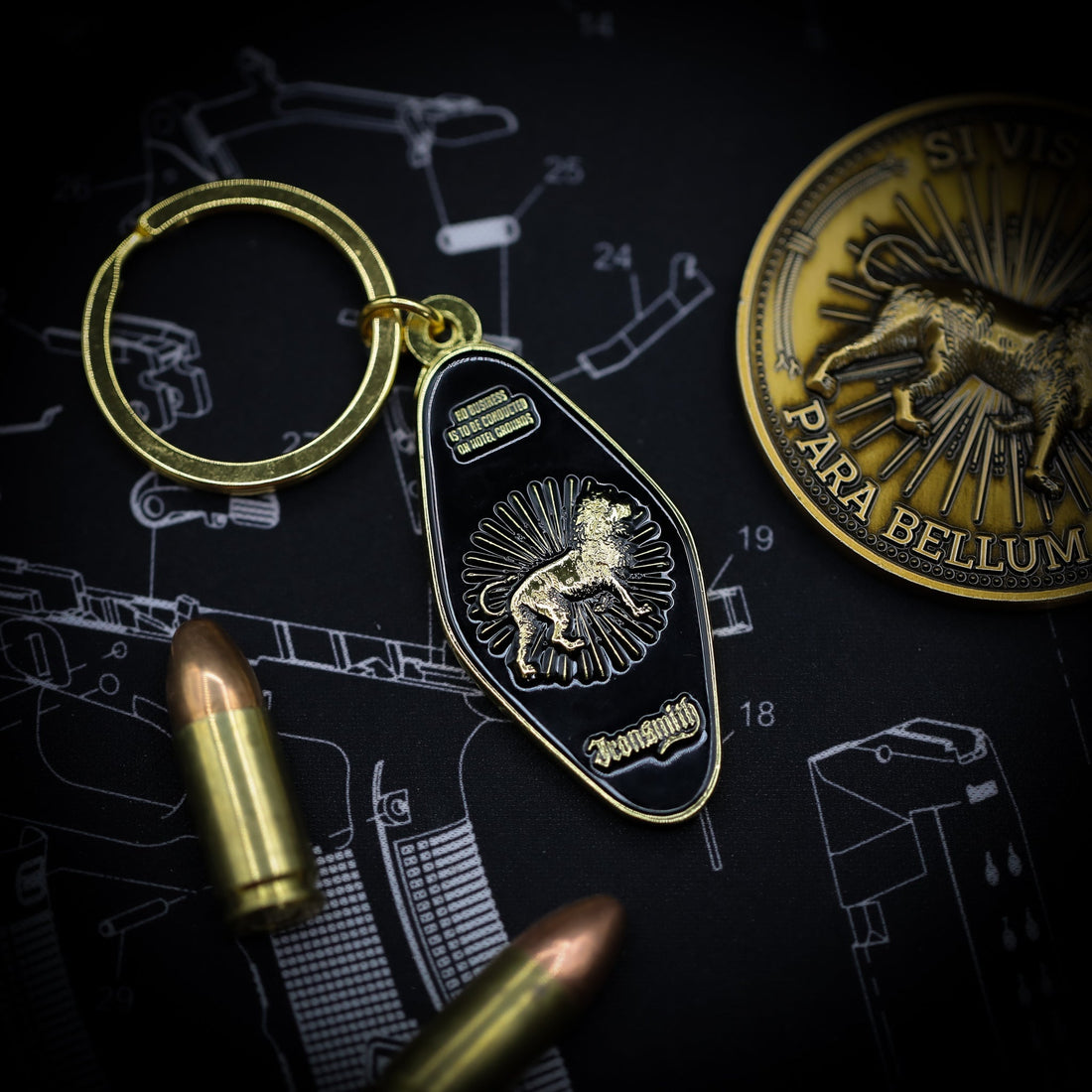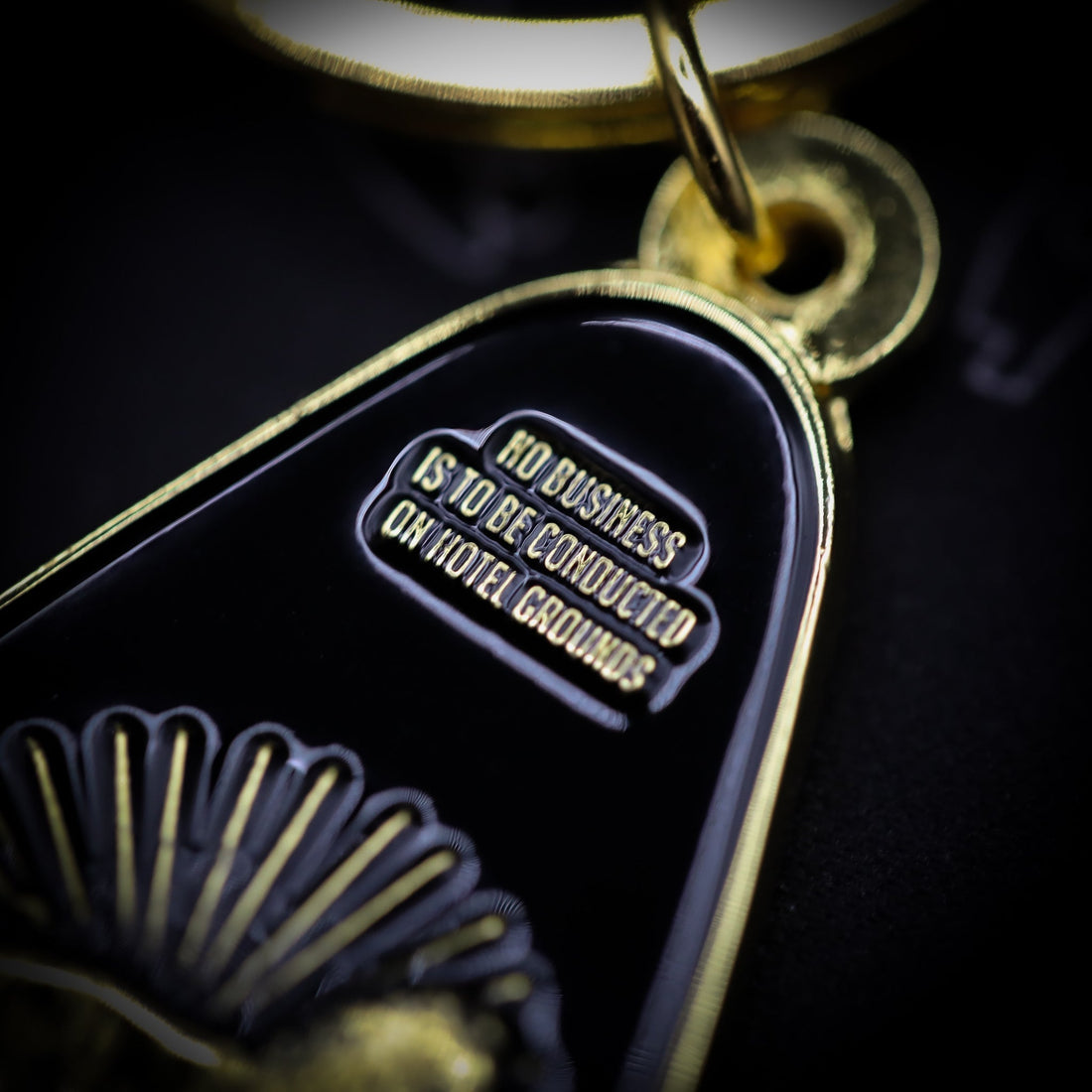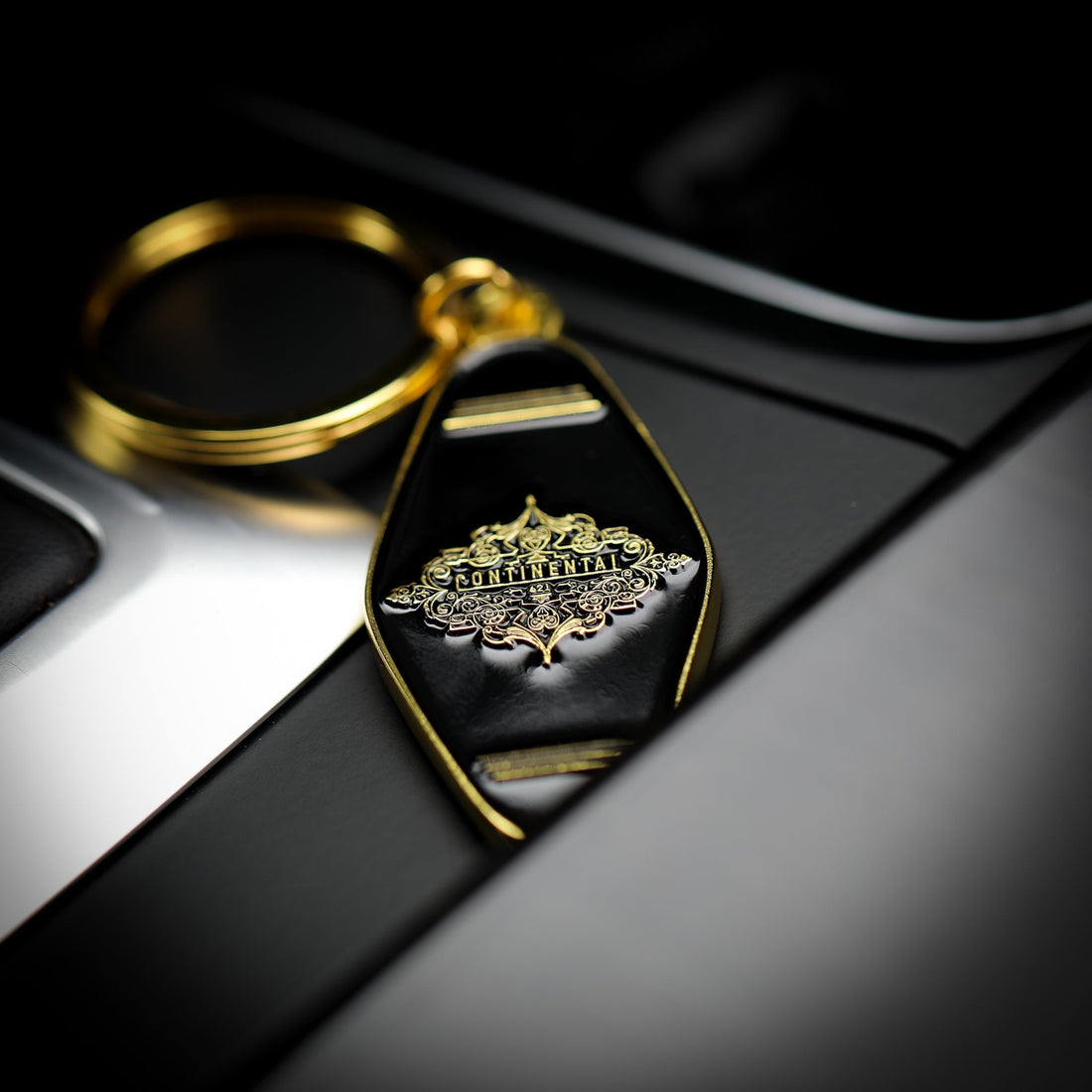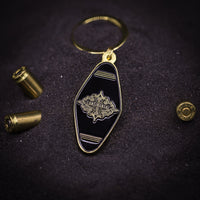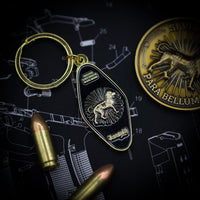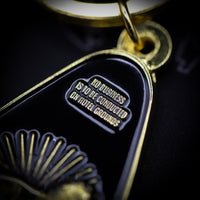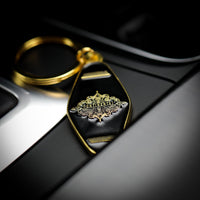 Your room at The Continental awaits. Carry along a piece of calm and civility as you embark on your daily journeys, but always remember there is no business to be conducted on hotel grounds.
Si Vis Pacem Para Bellum ♠️
Overall Length: 3.35"
Medallion Length: 1.97"
Width: 0.98"
Weight: 0.75 oz
Base Material: Zinc Alloy
Finish: Soft Enamel Black & Gold Plating
Packaging: Laser Cut Padded Gift Box
Our Attitude
Honorable Intentions, Deviant Methods
Here at Ironsmith® we accept the duality of human nature, and embrace the fight to achieve balance in ourselves and our society. Righteousness is relative, so which path will you choose to walk? The honorable one, the deviant one, or somewhere in between? I hope its with us, for it takes a group of conscientious rebels to defend and foster the continuation of liberty and virtue.