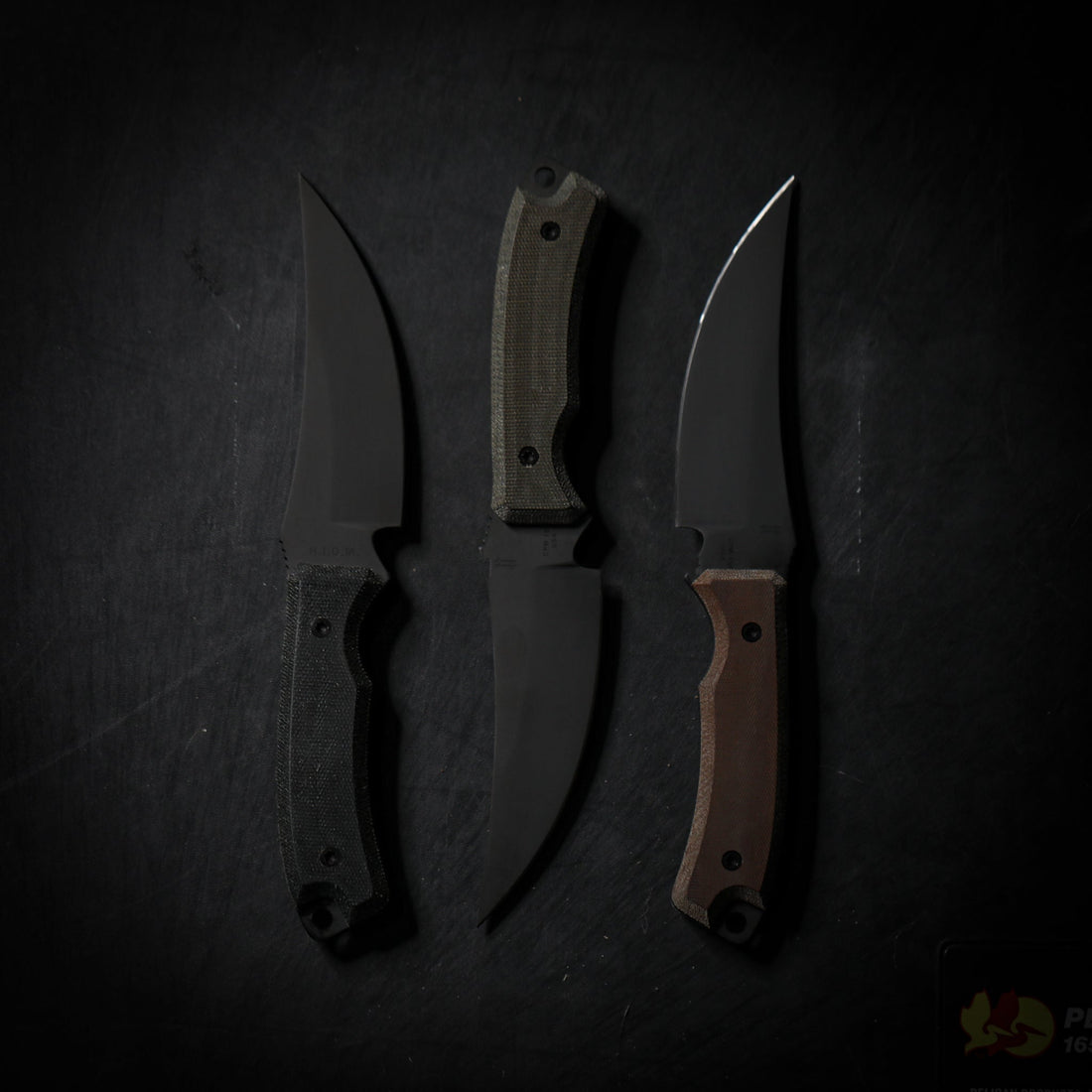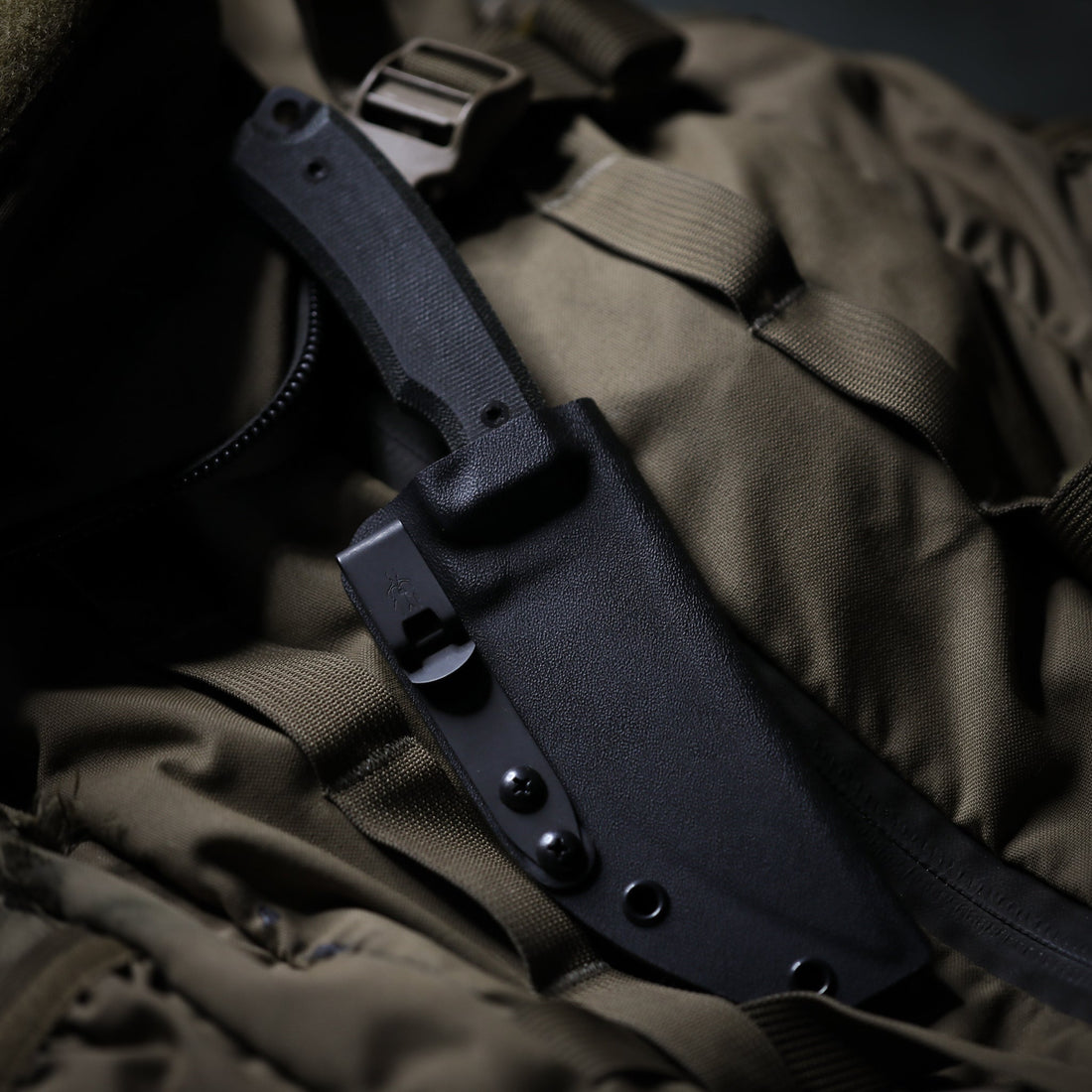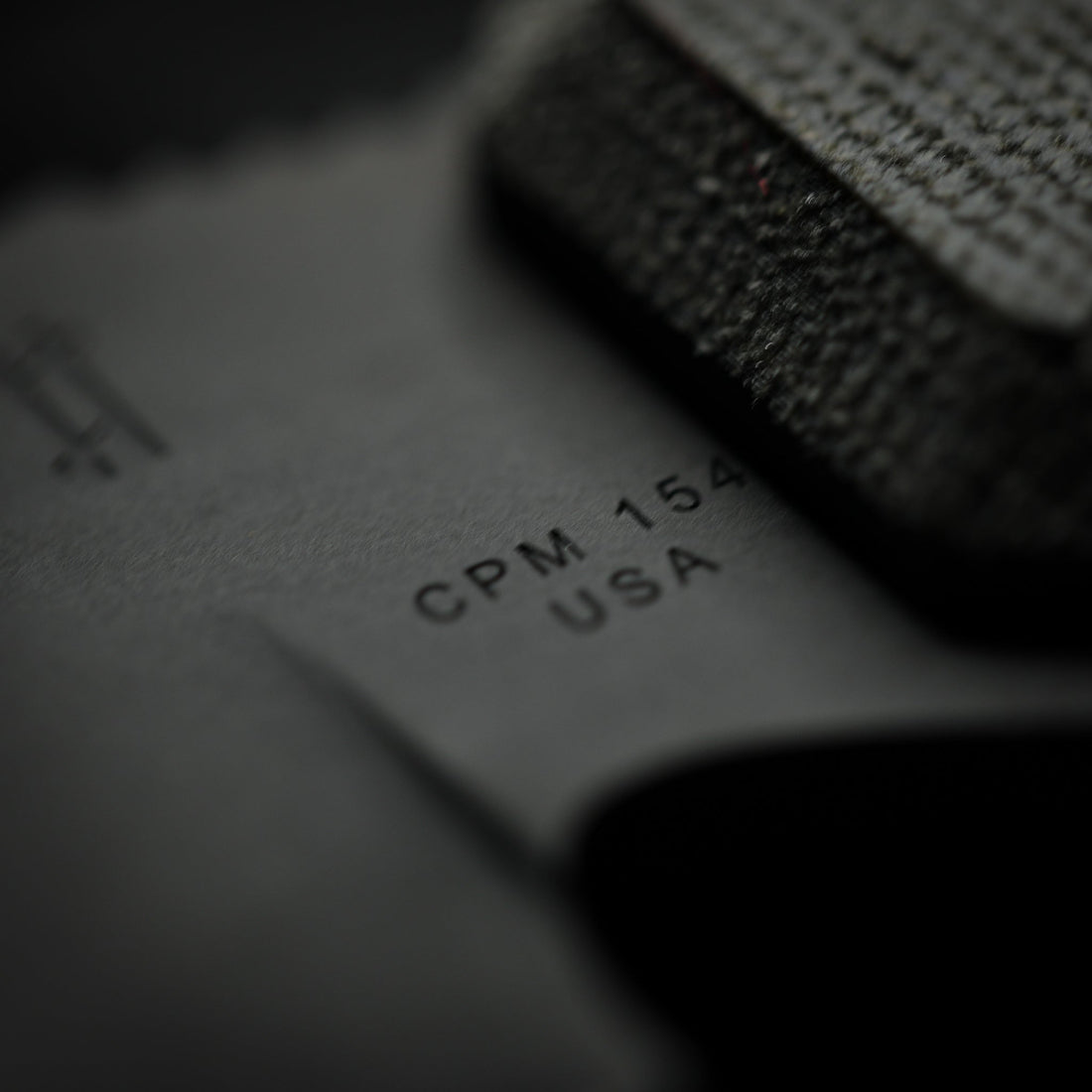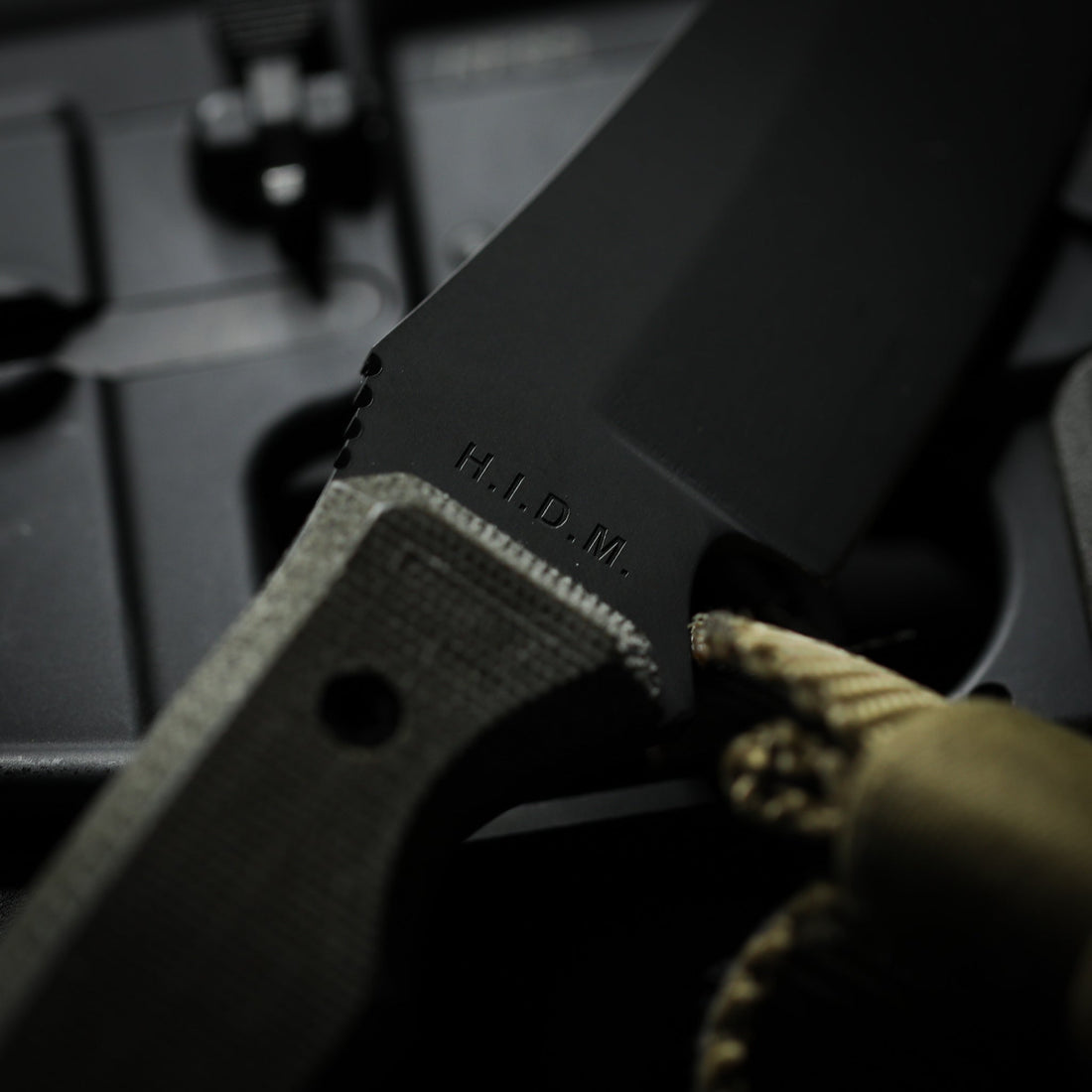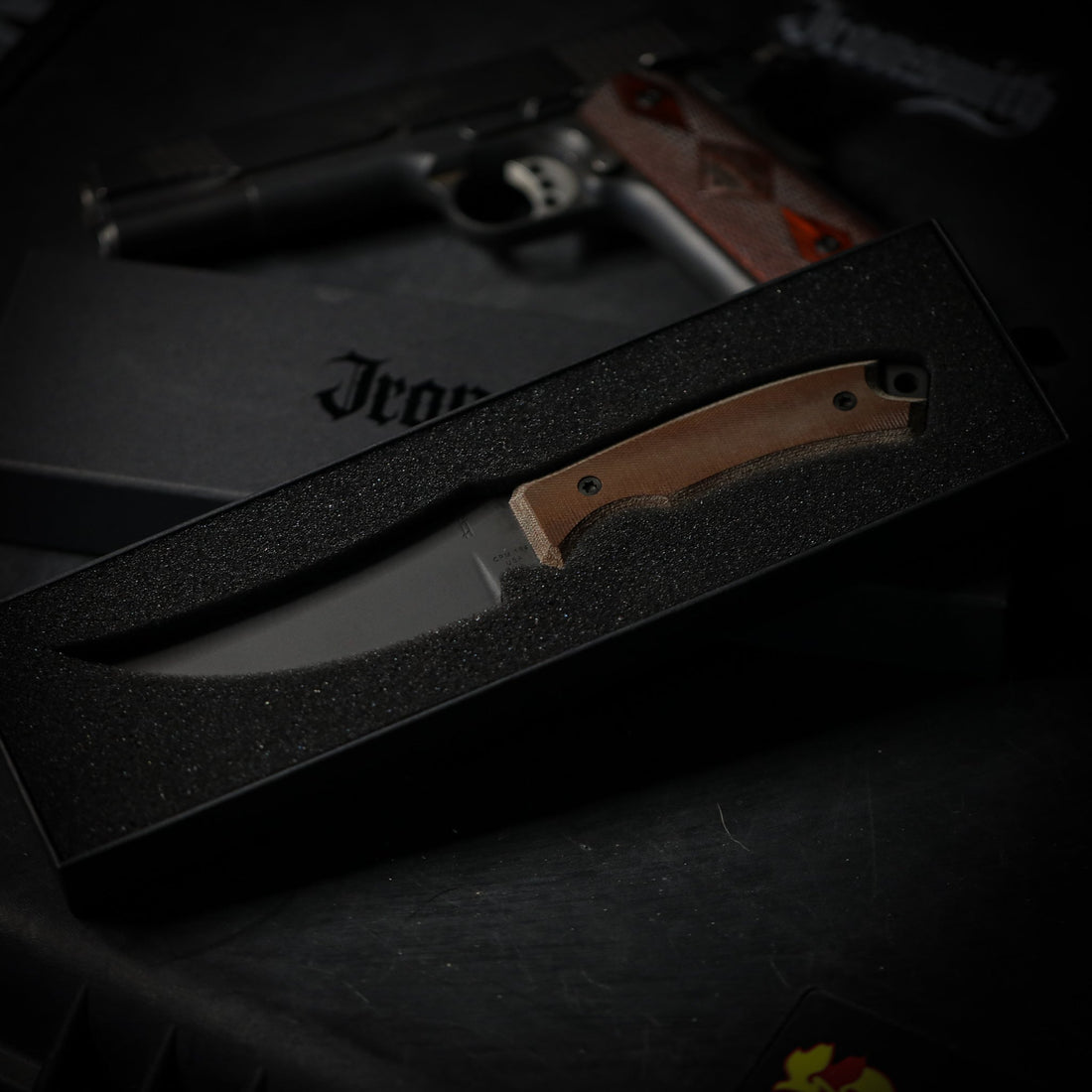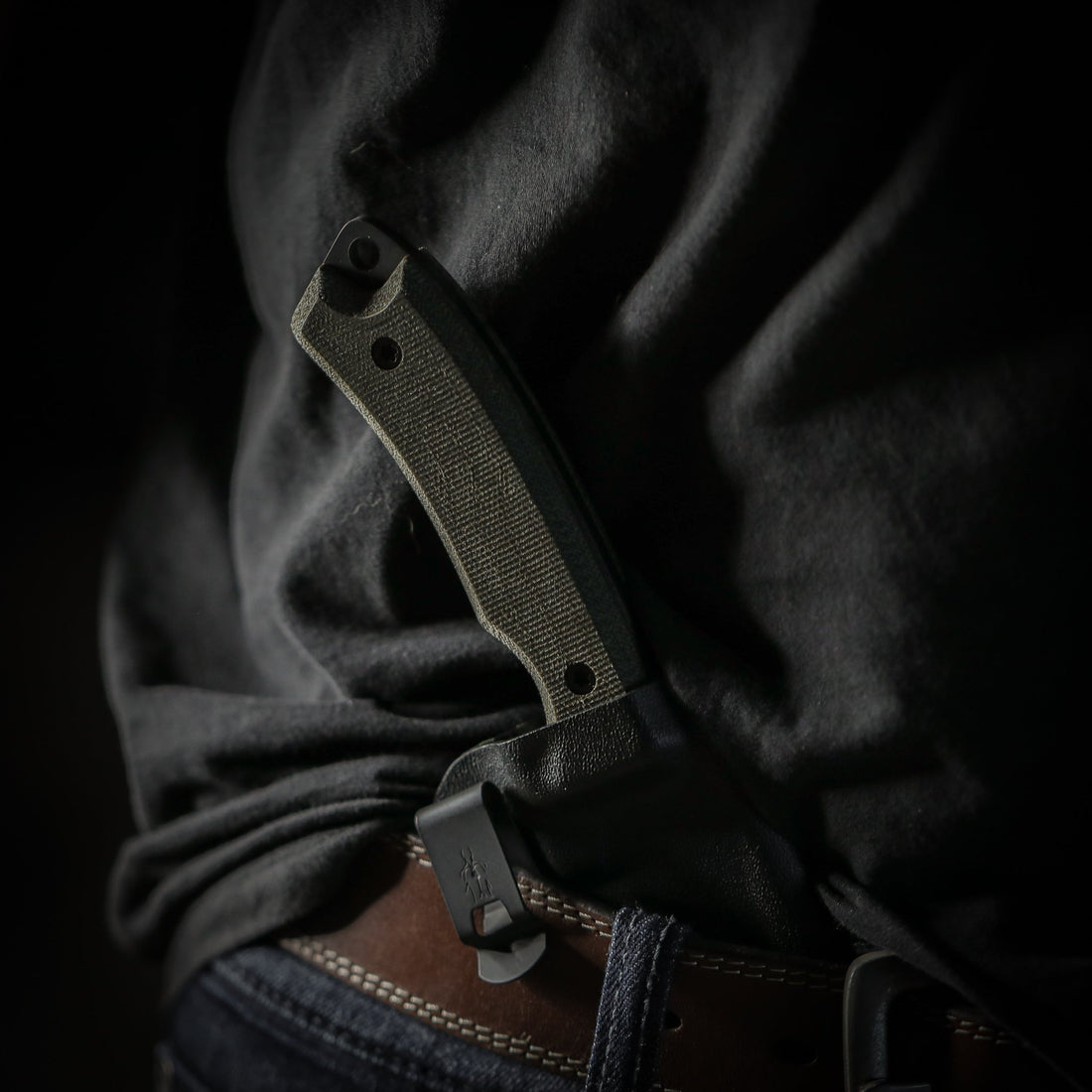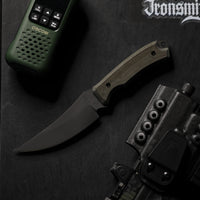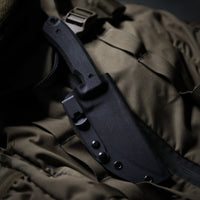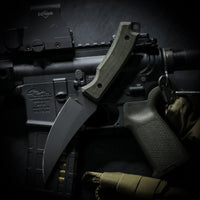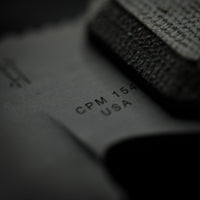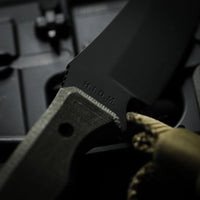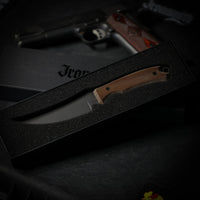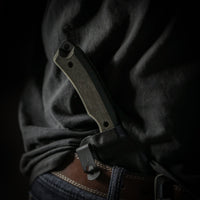 Introducing our Hunter Knife, the right tool for the most dangerous game. Chop, clean or cut with this 9.5" stainless steel fixed blade coated in black oxide and assembled with canvas micarta scales for optimal grip.
Each blade is precision machined, hand finished with extreme attention to detail and stamped with our Honorable Intentions, Deviant Methods flavor.
Every Hunter Knife is proudly made here in San Diego, CA and includes a black custom KYDEX® sheath 🇺🇸
At this time we are only offering shipping and delivery within the USA.
Our Hunter Knife is warrantied for life against material defect and craftsmanship. Our warranty excludes normal wear, damage and neglect by owner. For warranty claims please email info@ironsmithco.com to get the process started.
Steel: CPM 154 Stainless Steel
Handle Material: Micarta Canvas
Overall Length: 9.5"
Blade Length: 5.25"
Handle Length: 4.5"
Blade Hardness: 59-61 Rockwell
Overall Weight: 6.8 oz
Blade Thickness: 0.156"
Coating: Black Oxide
Our Attitude
Honorable Intentions, Deviant Methods
Here at Ironsmith® we accept the duality of human nature, and embrace the fight to achieve balance in ourselves and our society. Righteousness is relative, so which path will you choose to walk? The honorable one, the deviant one, or somewhere in between? I hope its with us, for it takes a group of conscientious rebels to defend and foster the continuation of liberty and virtue.