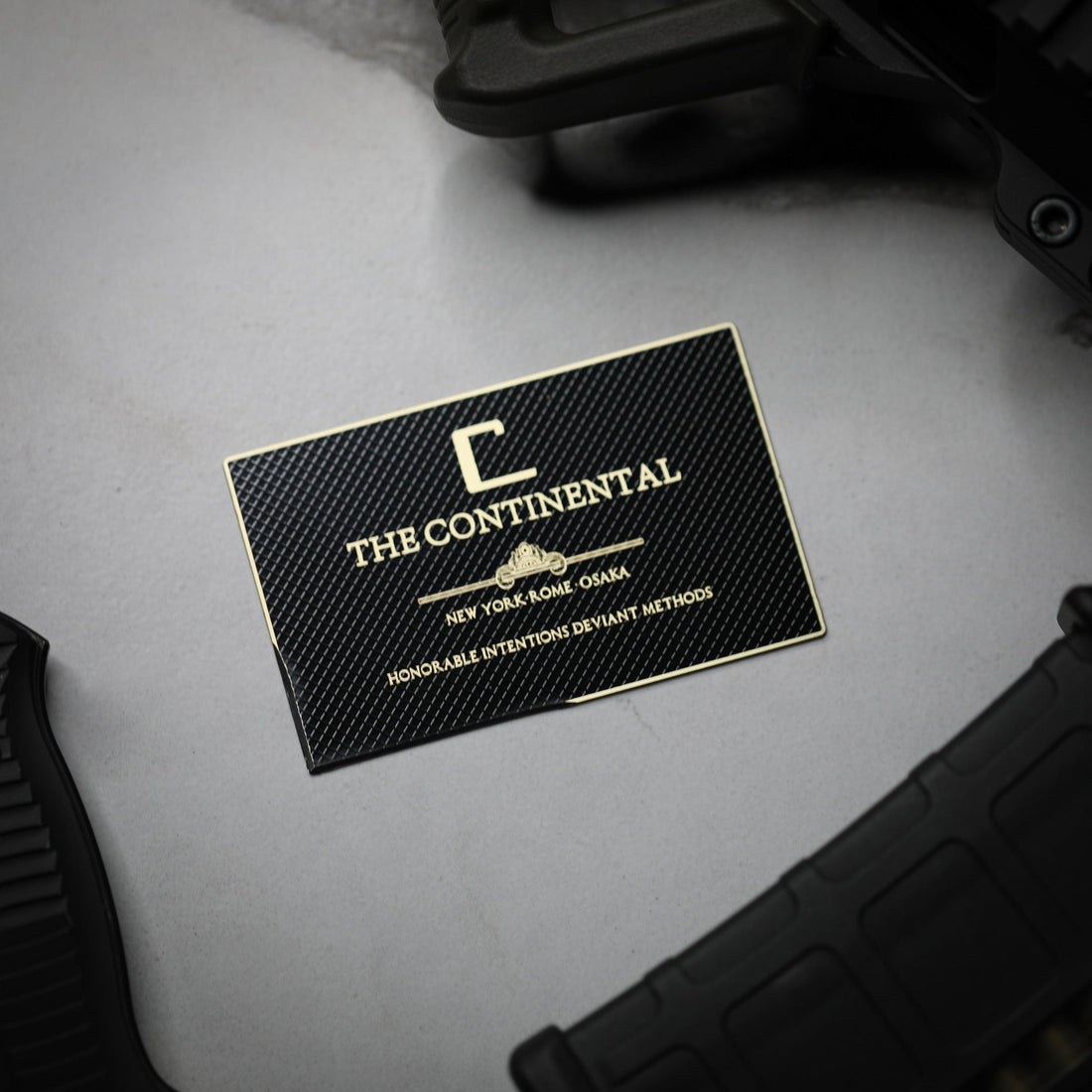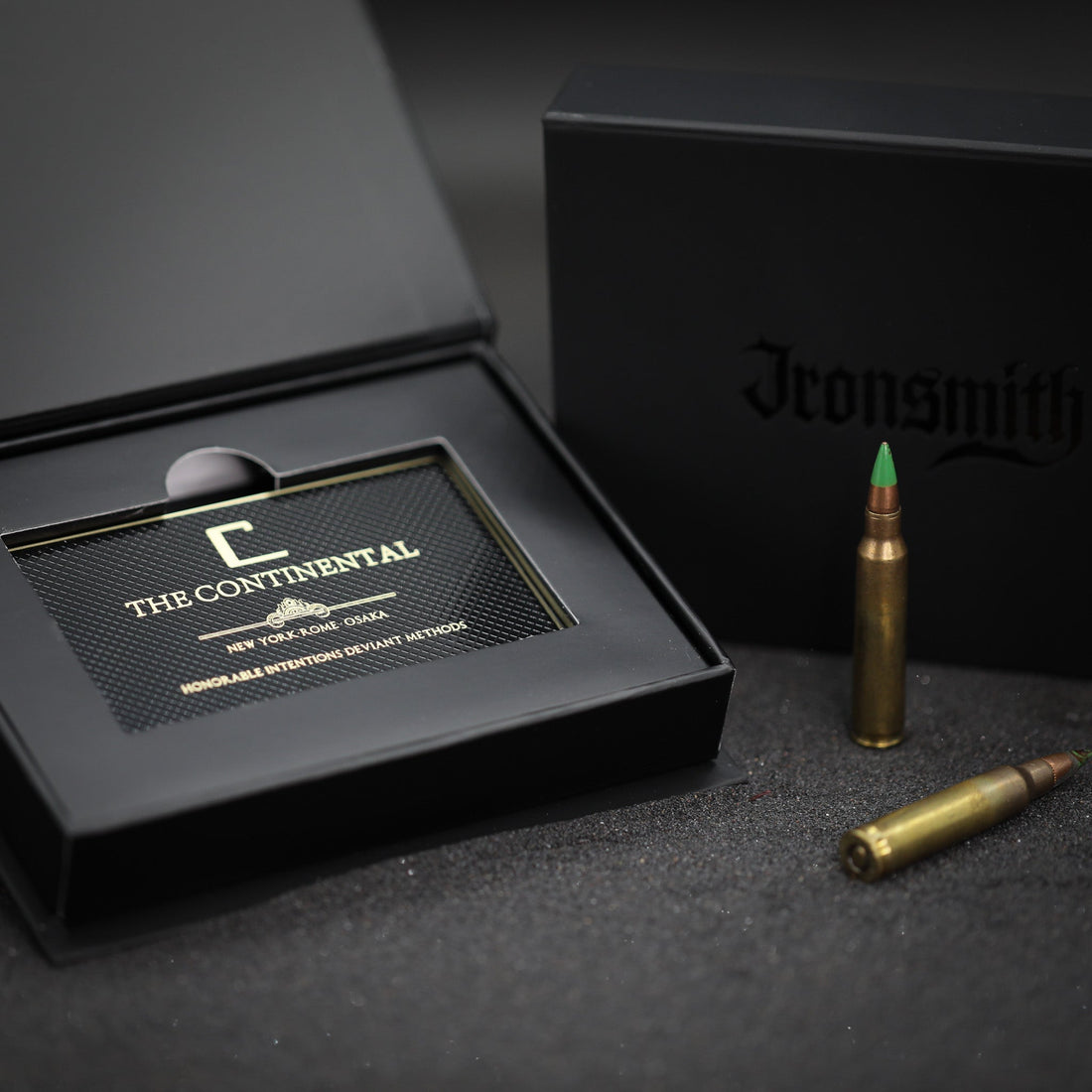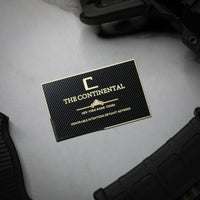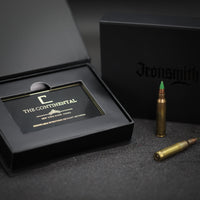 "Si Vis Pacem, Para Bellum"

Your membership awaits with our newest rendition of the Continental Card
Constructed from Ti coated steel, hand ground and laser etched, this credit card sized tool fits perfect in your wallet, making it a convenient everyday carry piece for popping open those Amazon boxes and more.
Remember, no business is to be conducted on neutral ground
Proudly made in the USA 🇺🇸
Material: Titanium Coated Steel
Dimensions: 3.37" x 2.12"
Thickness: 8 mm
Weight: 1oz
Our Attitude
Honorable Intentions, Deviant Methods
Here at Ironsmith® we accept the duality of human nature, and embrace the fight to achieve balance in ourselves and our society. Righteousness is relative, so which path will you choose to walk? The honorable one, the deviant one, or somewhere in between? I hope its with us, for it takes a group of conscientious rebels to defend and foster the continuation of liberty and virtue.