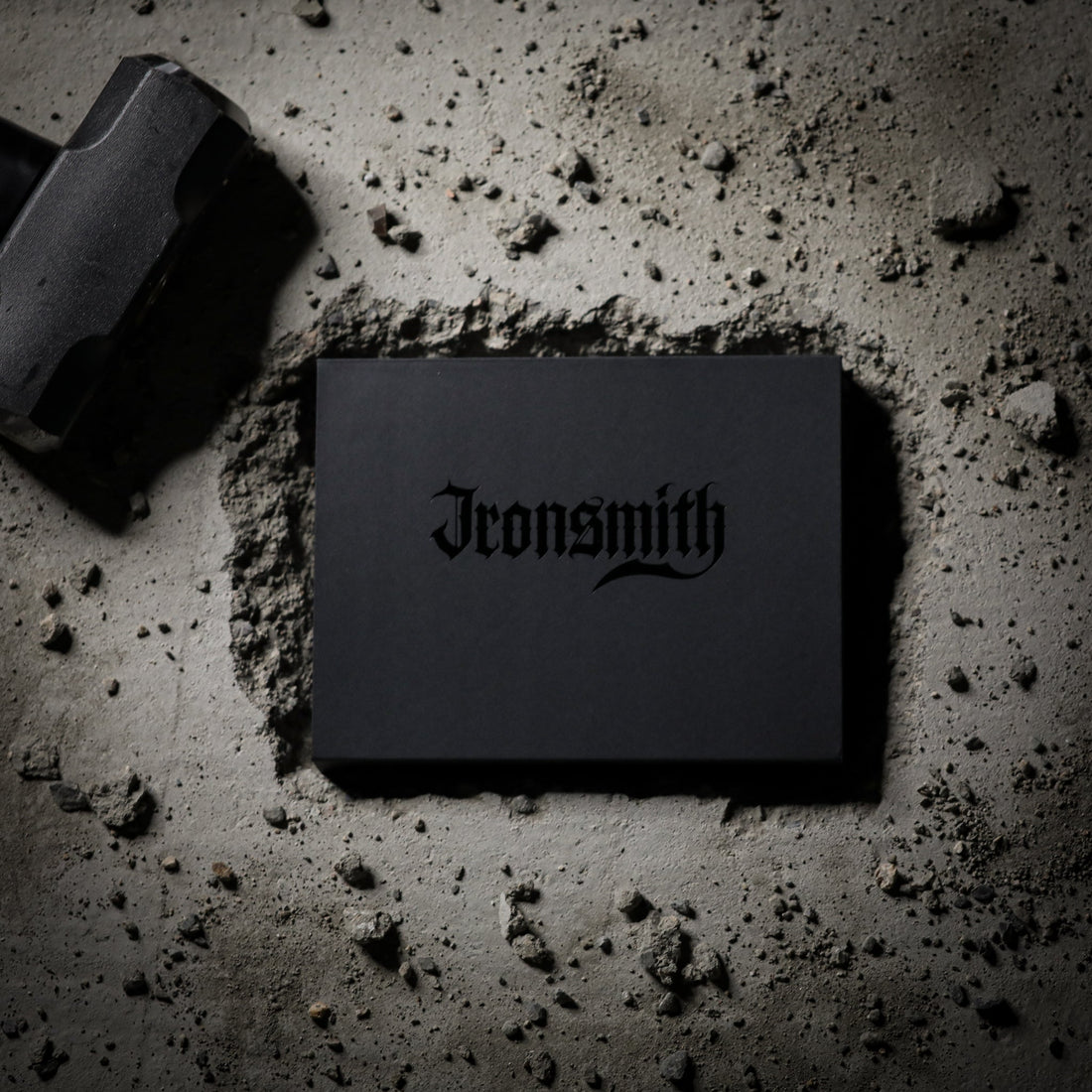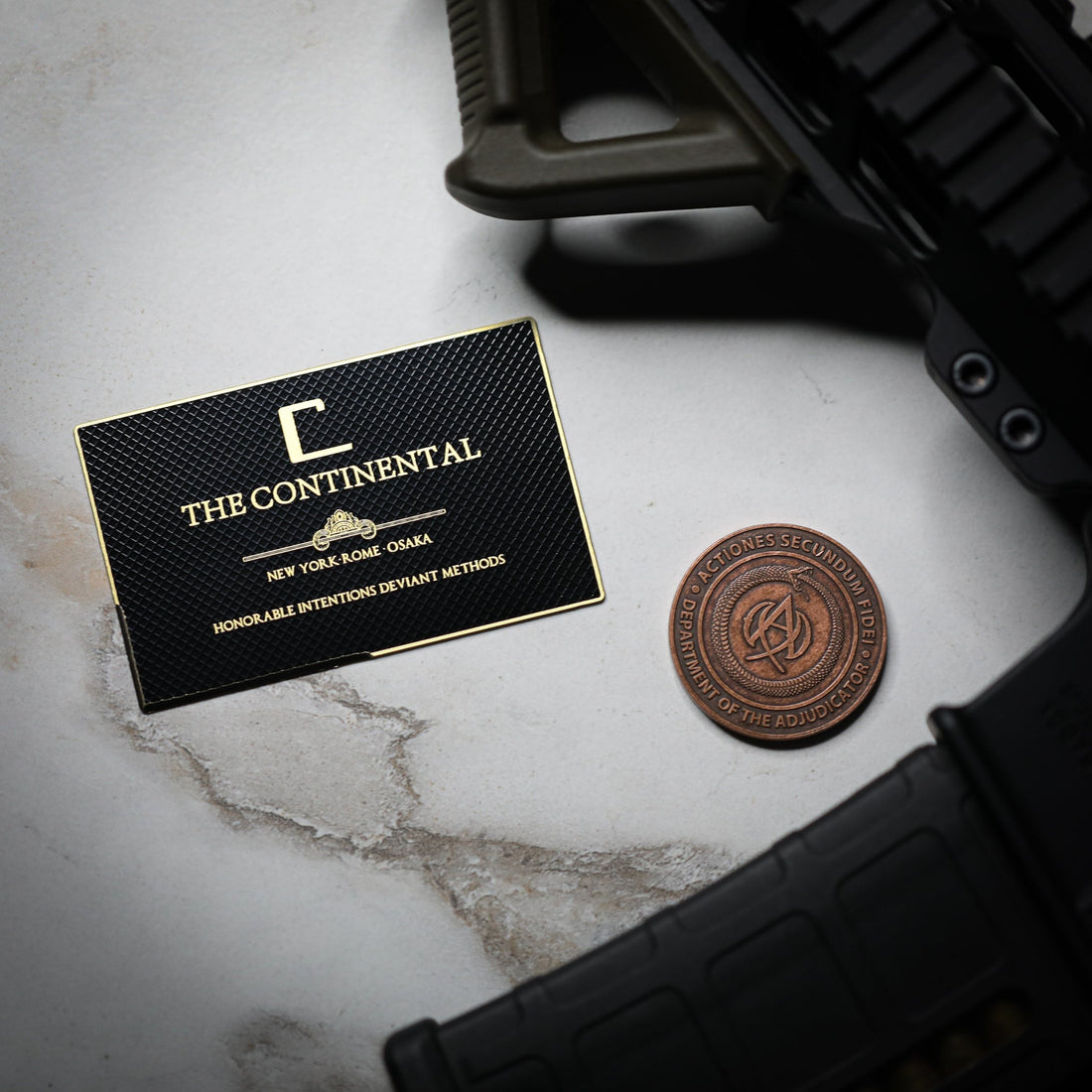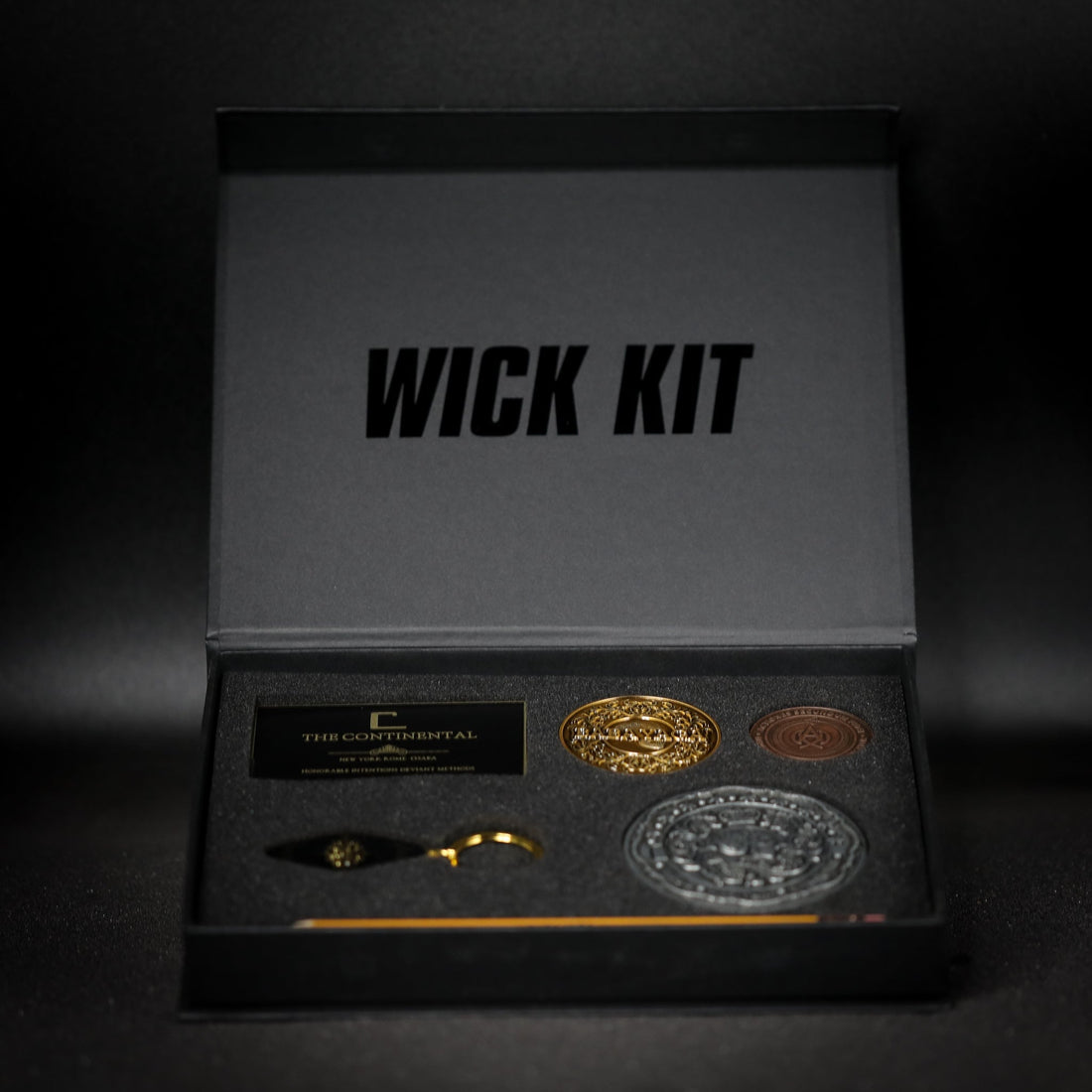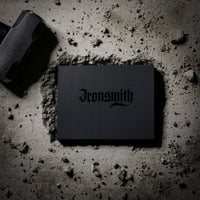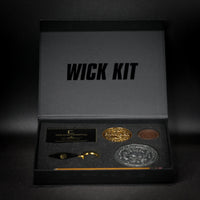 ***Backordered - Expected ship date 1/1***
"People keep asking me if I'm back, yea I'm thinkin' I'm back"
The Wick Kit has been unearthed. Break open your stash to find a newly designed Continental Card, .999 Copper Adjudicator Coin, Baba Yaga Coin, Blood Oath Marker, Continental Keychain and of course a f*cking pencil.
This exclusive collector's set is perfect for gifting to your favorite John Wick fan. Secure yours here, no sledgehammer needed. 
Si Vis Pacem Para Bellum ♠️
Continental Card 2.0:
Material: Titanium Coated Steel
Hand Sharpened Edge
Dimensions: 3.37" x 2.12"
Thickness: 8 mm
Weight: 1oz

Continental Keychain:
Overall Length: 3.35"
Medallion Length: 1.97"
Width: 0.98"
Weight: 0.75 oz
Base Material: Zinc Alloy
Finish: Soft Enamel Black & Gold Plating

Blood Oath Marker:
Diameter: 3"
Weight: 4 oz
Antiqued Silver Finish
Laser Engraved

Baba Yaga Coin:
Diameter: 2"
Weight: 1.8 oz
Antique Gold Plated Finish
Aggressive 3d Detail and Design

.999 Copper Adjudicator Coin:
Diameter: 39mm
Thickness: 10 ga
Weight: 1 Troy oz
Hand Antiqued Finish

Baba Yaga Pencil:
No 2 Style
Laser Etched

Gift Packaging:
9"L x 7"W x 1.25"H
Magnetic Closure
Laser Cut Foam Insert


Our Attitude
Honorable Intentions, Deviant Methods
Here at Ironsmith® we accept the duality of human nature, and embrace the fight to achieve balance in ourselves and our society. Righteousness is relative, so which path will you choose to walk? The honorable one, the deviant one, or somewhere in between? I hope its with us, for it takes a group of conscientious rebels to defend and foster the continuation of liberty and virtue.